Invited talks 
Migration after the invasion of Ukraine: attitudes and policies in Europe, MPC-MIDEM academic Workshop, May 2023. Watch video (in English) here.

Will the conflict in Ukraine reset the narrative on refugees in Europe? ODI, March 2023. Watch video (in English) here.
Assessing the situation in the EU for Ukrainian women displaced by war, European University Institute, February 2023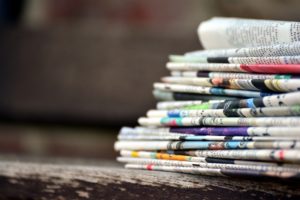 MIDEM Annual Conference in Berlin, December 2022. Watch video (in German and English) here.

MEDAM Closing Conference "EU migration and asylum policies: Building resilience for changing geopolitical realities". European Policy Centre, Brussels, October 2022.
25th International Metropolis Conference. Contribution 'In search of the movable middle: Expanding migration narratives beyond stereotypes', September 2022.
MPC Summer School Webinar "Current attitudes towards Ukrainian refugees and the responses of European governments in 8 European countries", July 2022. What video (in English) here.

The Spanish Research Council's (CSIC) Institute of Advanced Social Studies (IESA). Contribution "How and why does early life socialization affect our attitudes and values?", June 2022.

ITFLOWS conference Predicting migration: Challenges, Opportunities, and Policies, Leading panel II "Root causes and factors contributing to possible tensions between migrants and EU citizens", June 2022.
MPC Webinar Immigrants' Political Attitudes. Assimilation or Divergence? January 2022. Contribution: "Migrants attitudes towards immigration – convergence towards natives? Evidence from Europe" (with Michaela Sedovic) What video (in English) here.
MPC Webinar Public attitudes towards immigration and immigrants, May 2021. Contribution: "What factors affect attitudes to immigration?" What video (in English) here.
University of Vienna lecture, March 2021. "A leopard can't change its spots: How and why early life experiences affect our attitudes to migration?" What video (in English) here.
Czexpats in Science conference. Key note lecture: "Původy postojů k migraci (Origins of attitudes to migration)" December 2020. Watch video (in Czech) here.
MPC Webinar Covid-19 and Border Restrictions in the EU: Is Schengen in Crisis?, December 2020. Contribution: "Border restrictions in the EU: what does the public think?" Watch video (in English) here.
ReSOMA Webinar on public opinion towards migration. March 2020. Watch video (in English) here.
'Effectively communicating on migration' ReSOMA Transnational Thematic Feedback Meeting, Brussels, 2019.
MPC Webinar 'Migration, Citizenship and Public Perceptions', November 2019. Contribution: "Blame it on My Youth: The Origins of Attitudes Towards Immigration".
'Affective and Cultural Dimensions of Integration of Immigrants and Refugees' Workshop, Berlin, 2019. German Institute for Economic Research (DIW).
'Navigating between social science research and policymaking recommendations'. , Florence, 2019. Migration Policy Centre Annual Conference.
'The Italian Decree on Security and Immigration: how Legitimate and Effective is it?' , Florence, 2019. Robert Schuman Centre for Advanced Studies.
'Europe's turning point on migration? Politics, Policy and Predictions ahead of the 2019 Elections', Brussels, 2019. Watch video (in English) here.
'EU Migration Challenges: What Can Diplomacy and Science Together Contribute?' Cracow, 2019. European Academy of Diplomacy.
'Analysis of public attitudes to immigration in the Prague Process region', Prague, 2018. Prague Process Senior Officials meeting. International Centre for Migration Policy Development (ICMPD).

'Perceptions of Migration in Europe. Implications for Policy-Making', Brussels, 2018. Centre for European Policy Studies (CEPS). Watch video (in English) here.
'Migrazioni e asilo nella regione Euro-mediterranea', Pisa, 2018. Scuola Normale Superiore di Pisa. Watch video (in Italian) here.
'Europe divided? Attitudes to immigration ahead of the 2019 European elections'. Brussels, 2018. EUI in Brussels.
'Everything you wanted to know about attitudes towards immigration but were afraid to ask', Florence, 2018. Migration Policy Centre Annual Conference.
Media appearances and mentions

Jak změnil Twitter komunikaci ve vědeckých kruzích? Věda a Výzkum, March 2023
We zijn niet xenofober geworden, waarom lijkt dat dan zo? One World, November 2022.
What if we could make the European Union better? (Episode 2) EUI contribution to the Conference on the Future of Europe (EUI academics explain how we can make the EU better)
Tension at the border: how migrants can be used to blackmail the EU Podcast 'Across Borders', Spring 2022
Why are Ukrainian refugees highly welcomed across Central and Eastern Europe? Wszystko co Najważniejsze, March 2022.

Dražanová: Hodnotové postoje si utváříme již v mládí, interview for Forum – Magazín Univerzity Karlovy (in Czech), January 2021.
Hate Free platform interview (in Czech), October 2019.
Austria's snap election: Why has far-right Freedom Party suffered such heavy losses? blogpost picked-up by Mirage News.
Europe: Is the System Broken? A View from National Parliaments, 6th Mercator European Dialogue in Rome, February 2019
Europe: Is the System Broken? Policy Paper of The German Marshall Fund of the United States, June 2019
Ask the Expert Policy Brief for the RESOMA project, June 2019
Forbes Czech Republic: "Voláme české vědce", June 2019
Dražanová, Lenka. Eurobarometro, speciale immigrazione: in che modo le opinioni degli italiani differiscono da quelle dei cittadini europei? Questione Giustizia, December 2018.
Dražanová, Lenka. Gender studies novým nepřítelem. Orbán pokračuje v tažení proti "liberalismu". Op-ed for Deník Referendum, November 2018.